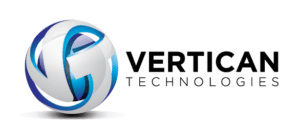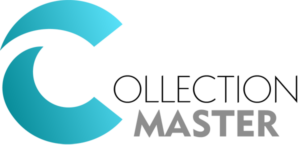 Experience the future of collections, today! Founded in 1978, Commercial Legal Software, or CLS as our customers like to call us, has been faithfully serving debt collection attorneys and agencies across the United States for over 30 years. We are the makers of Collection-Master®, the most advanced and mature specialty software for debt collection, foreclosure, and subrogation. At CLS, we feel that Collection-Master is the finest, feature-rich, and highly evolved system of its kind. With more than 800 installations nationwide, we have built an excellent reputation based on our innovative legal collection software; customizable, private and public interfaces; customer support and straightforward business philosophy. At Commercial Legal Software, we feel that Collection-Master is the finest, most mature, feature-rich, and highly evolved system of its kind. Like our fine software, we feel that our business philosophy helps set Commercial Legal Software apart from all others.

Q-Soft, LLC develops and markets the Q-Law software and offers automation services for law firms. Q-Law offers special functions that automate retail, medical and commercial collection practices. Q-Law offers special features for Creditor Bankruptcy and Foreclosure practices. Q-Law offers comprehensive Time and Billing, Trust accounting and practice management including Document Generation, Scanning and Document Management. One integrated system permits complete access to records at all times. Q-Law has been installed and running in numerous states, as well as overseas, for years. Among our many satisfied clients are collection law firms, general practice law firms, immigration law firms and real estate practice law firms, as well as collection agencies.


Gain Control Over Collections
Cogent is the intelligent choice for collections and case management, delivering the efficiencies and speed you need to manage and grow your business. Cogent enables collection agencies and law firms to manage the complexity of today's collection industry with flexible, rule-centric workflow tools that simplify the management of intricate collection and legal processes without the need for costly custom programming. Cogent's comprehensive end-to-end case management solutions ensure your cases are managed consistently, effectively and in compliance with client and regulatory requirements.
Key Benefits
· Highly scalable
· Improves productivity
· Simplifies document management
· Powerful inventory control
· True cost savings with greater flexibility
Key Features
Simplified Document Management
From creating and printing high numbers of documents to scanning and managing incoming client information, Cogent's Document Manager lets you generate and maintain the documents you need with ease. In addition to time-saving templates, Document Manager includes integrated check-scanning features, which drastically reduce the amount of time it takes to post thousands of payments. Documents generated from Cogent are automatically stored and easily accessed through real-time links.
Powerful Rules Engine
Cogent's Rules Engine helps you maintain account accuracy and consistency and reduce the risk of human error and delay with more than 750 conditions and 150 actions that help you define, evaluate and perform processes. Cogent's Rules Engine delivers instant return on investment by allowing you to create and maintain multiple customizable workflows – including user-defined intelligent system tasks that are enforced on specific segments of your claim inventory. With Cogent, you can update work queues in real time, while prioritizing your most profitable accounts.
Easy On-boarding
Cogent reduces import processes from hours to minutes. With a sophisticated "discard" process, properly formatted placements are imported and those with errors are discarded. After corrections are made, the entire file can be re-imported and Cogent will process the corrected placements while ignoring the previously imported files.
Third-Party Interfaces
Cogent offers unique third-party interfaces with selected business partners. "SMART" interfaces apply intelligence and specialized business processes to your collections process to help reduce costs with accurate and efficient inventory management.
Integrated Court Calendar
With Cogent's integrated court calendar, you'll eliminate the need to maintain docket information in a separate system. Cogent can even calculate the Statutes of Limitations—for all 50 states.
If you're interested in learning more about Cogent, please contact Cogent@AgreeYa.com
For more information, visit www.cogentcollections.com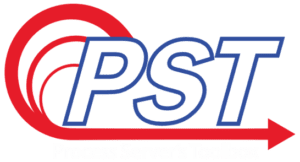 Office Automation Software and Support for Process Servers and Courier / Messenger companies.
Our flagship product is Process Server's Toolbox . If your company is serving summons or subpoenas, you should be using PST! It's the most popular software for private process servers in use in America. Thousands of users in over 700 companies rely on PST today to help them track and prepare paperwork and provide top-notch service to their customers. When combined with the Web Services Pack you have an unbeatable combination of management tools for yourself and easy, automated status for your customers.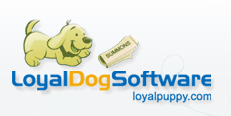 Loyal Dog provides low cost and pre-designed software for Process Servers and Process Serving Agencies. Our user friendly and networkable system gives you the tools needed to manage all of the day to day operations of your business.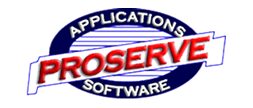 Generates court accepted documents
Mobile photocopy
Reports
Variable fee schedules
Software

From Process Service to Photocopy, Messenger to Investigations, Tristar's solutions are unmatched and available for immediate implementation. All of our programs come with an integrated accounting package that provides a simple, clean statement for your customers with no double entry and complete accounting reports. Attorney Service software has been our focus for over 25 years.
Process Serving Software
Courier/Messenger Software
Mobile Photocopy / Litigation Support Software
Private Investigations Software
Cell phone Apps with GPS geo-tagging.
Client Order / Status website
Custom Programming available to meet your fit your needs.